YOUNG PEOPLE ASSEMBLE IN YAMOUSSOUKRO AGAINST HATE SPEECH
PLANETE PAIX, administrative authorities, religious organizations and other youth organizations are thinking in Yamoussokro about eradicating hate speech. The opening work of the youth capacity building program to resist hate speech was launched this Wednesday, May 8, 2019 by the Islamic Educational, Scientific and Cultural Organization (ISESCO) in cooperation with Félix Houphouet Boigny Foundation for the Search for Peace at the Regional Center for Education for Culture of Peace (CRECP).
Indeed, during this first day the capacities of the participants were strengthened in the culture of peace and tolerance domain. They were also introduced to adversarial, democratic and constructive debate in order to avoid crises related to the proliferation of hate speech.
This workshop that will be held on May 8, 9 and 10, 2019, began at 8:30 am with a series of speeches. PLANETE PAIX, in accordance with its mission of peace, take part in to make its contribution and benefit from the experiences of the other participants. The debates were enriched by the quality of the participants coming from various horizons. The presence of Imams, media men, research professors and students was noted. Other participants came from the Citizens' Action Movement for Reconciliation and Social Cohesion in Côte d'Ivoire (MACRECOSCI) and the International Red Cross.
As part of the speeches, Dr. Diénéba DOUMBIA, the Director of the Research Department for Peace, spoke on behalf of ISESCO, the Ministry of Higher Education and Scientific Research and on behalf of the Felix Houphouet Boigny Foundation for the search for peace. She fixed the context in which this workshop takes place and the interest of the theme "the development of the capacities of young people to resist the discourse of hatred" regarding the current political situation in Cote d'Ivoire. Afterward, the Senator KONAN Gbeugré Yao welcomed the celebration of this workshop and also encouraged the organizers.
The first day allowed the participants to discover key concepts and exchange practical experiences through two (02) films and four (04) communications: hate speech: context, concept and reality, the use of the values ​​of the culture of peace for prevent hate speech, hate speech on the Internet, violence, radicalization and cyberterrorism and the role and responsibility of actors in the prevention and fight against hate speech.
Finally, the participants met in a working committee and pracised contradictory debate. To end, they determined the levels of responsibility of the different components of society for a democratic, peaceful, more tolerant and a non hatred world.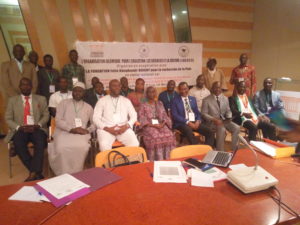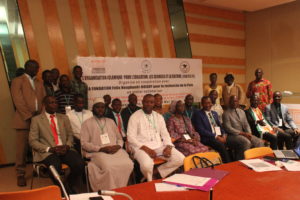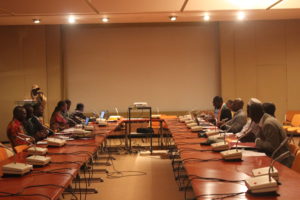 Planète Paix
23 Bp 696 Abidjan 23
Téléphone : (+225) 05605649
Email : info@planetepaix.org
Achille COMOE (Président Central)
23 Bp 696 Abidjan 23
Téléphone : (+225) 48138304
Email : achillecomoe@yahoo.fr
YAO Serge (Secrétariat Général)
23 Bp 696 Abidjan 23
Téléphone : (+225) 08995445
Email : yaoserge12@gmail.com
IBO M'Pigué Mireille (Responsable de Communication)
23 Bp 696 Abidjan 23
Téléphone : (+225) 49515559
Email :mpigueibo@hotmail.com
Pacôme Affognon (Président du Conseil des Champions Pays)
23 Bp 696 Abidjan 23
Téléphone : (+229) 97560698
Email : affogcome@yahoo.fr